Vending

Vending
Our Services

Industrial Vending
Streamline your inventory management and reduce costs through automation.
We offer a variety of vending machines to cover a wide range of point-of-use applications. We handle everything, from order to delivery to setup. Plus, our cutting-edge vending solutions are backed by advanced technologies, allowing you to run usage analytics and ensure inventory accountability at every site.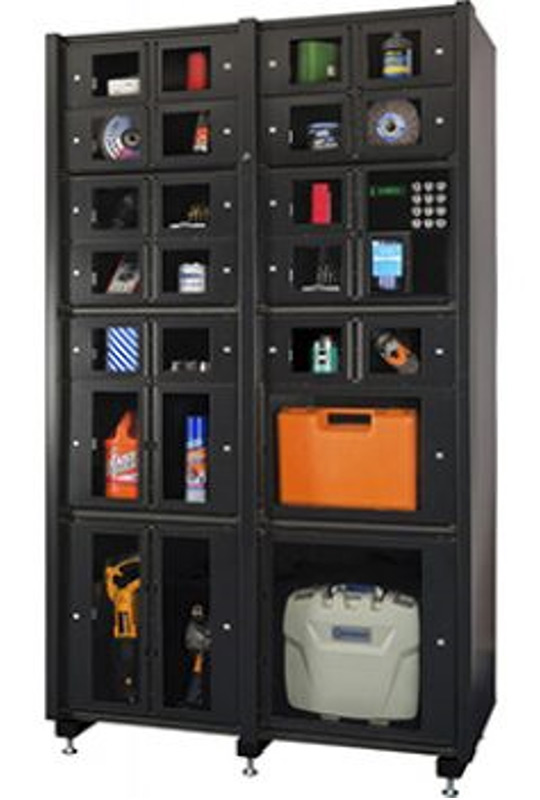 Today's businesses require round-the-clock-inventory access at different sites. Industrial vending machines provide a cost-effective solution for your specific wants and needs. Needed items are accessible without management needing to be onsite during all shifts.
Industrial vending machines can handle any variety along with any combination of items, including gloves and safety glasses, supplies, and personal protective equipment (PPE).

Vending can supply many benefits to you the consumer in many areas of your business.
Reduce Shrinkage by increasing the accountability of tracking usage by employee, shift or specific product. By eliminating common production shortages which in turns helps to elevate revenue loss. It will save you time with adequate forecasting and automated ordering to help reduces if not eliminate out of stock items.
With effective industrial vending we can reduce a customer's inventory consumption
Get Started Today!
We can customize our solutions to meet your specific project needs. Give us a call or contact us using our contact form. We can't wait to hear from you!