VMI

VMI
Our Services

Vendor Managed Inventory
What is VMI?
Vendor Managed Inventory focuses on non-assembly component MRO items and manages your entire small parts crib that are essential to keep your business running smoothly. Account Managers will ensure optimum inventory levels.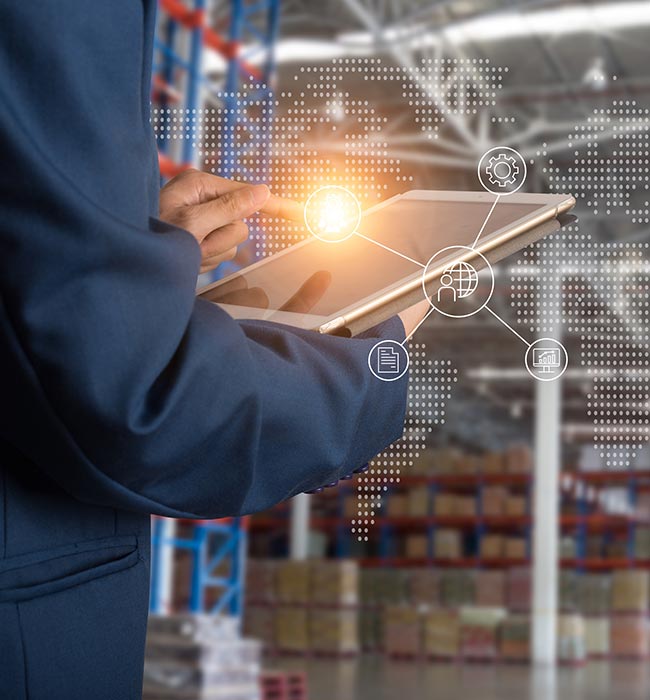 VMI Saves Time and Money
We design a program that meets your specific procurement or replenishment needs and assign one of our Account Managers to manage your inventory regularly on site and either reorder or provide recommendations for replenishing your supplies. It is process to help identify, label and establish minimum and maximum inventory levels. For you this results in:
Eliminated transaction costs, manual data entry and paperwork
Shorter product delivery times
Reduction of crucial time you spend sourcing key products
With our VMI service we help avoid critical products running out. Traceability of products, improve processes more importantly save you time managing your day to day inventory.
We at MIT understand that your main focus is on your core business, increasing revenues and improving day to day processes. Having time to stop and worry about how many parts your running low on takes unnecessary time away. With our VMI service solution we will customize a Vendor Managed Inventory that will fit your needs. With a team collaboration we will establish a replenishment routine for everyday parts and those critical parts that you just can't be without.
Our Goal is to provide a solution of reducing uncertainty to inventory issues.
Get Started Today!
We can customize our solutions to meet your specific project needs. Give us a call or contact us using our contact form. We can't wait to hear from you!